Stainless Steel Stain Remover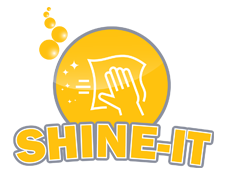 What are you looking for?
Why Choose SHINE-IT?
SHINE-IT really works to clean all the surfaces in your home, using only safe ingredients to clean dirt, stains, soils, odors, oil, and grease and remove even the toughest soils in minutes. SHINE-IT cleaner liquid leaves your entire home naturally clean.
SHINE-IT is the best hardwood and tile floor cleaner and stain remover for countertops that uses the power of oxygen with Bubble Up Technology™ to eliminate dirt and soils, so you don't have to wait to see the results. SHINE-IT provides the quickest countertop stain remover with the most powerful cleaning action while eliminating the need for strong chemicals or perfume cover-ups.
Nearly all of our bathroom has shower glass enclosures, which are prone to mildew and can get uncomfortably clingy when you're in the shower. The shower glass enclosures can be prone to the buildup of both soap scum and mineral deposits. FORTUNATELY, SHINE-IT shower glass stain remover can save your time and money easily and eco-friendly.
SHINE-IT also removes stains from Stainless steel. Food stains and watermarks are some of the many things that can stain stainless steel. You can remove this stain by simply spraying SHINE-IT stainless steel stain remover and wipe off to get a shinier look. It works magic; try it out now!
Eliminates dirt, soils, and odors
Cleans surfaces on contact – no masking agent
Ready to use
Biodegradable
Non-toxic, non-flammable, non-caustic
No alcohols, no chlorine bleach
Simple to apply with a non-aerosol spray
Long shelf life
Cleans and deodorizes in one step with one product
Removes tough soils and dirt without abrasive scrubbing
Works immediately
No irritating fumes
No fragrance
Safe around people, pets and plants
HMIS 0-0-0
Safe for all surfaces in your home
Applications
SHINE-IT stain remover spray quickly cleans dirt, soils, odors, and stains with little effort and is safe to use on water-safe surfaces in your home, including countertops, floors, metal, tile, stone, glass, plastic, and carpets. SHINE-IT is a highly efficient formula that won't discolor surfaces or leave stains or other residues – even if left to dry.
In addition to typical soils and dirt in your home, SHINE-IT can be used for other contaminants, including rotten food smells, blood, mildew, musty smells, grass stains, and many other organic soils.[/vc_column_text]
Directions
Simply spray SHINE-IT on the area to be cleaned. Completely treat the area to be cleaned. Walk away and let the oxygen neutralize the soils and contaminants in just a few minutes. Wipe the area with a clean, white cloth. For particularly dirty, greasy, or oily areas, more than one treatment may be needed or more SHINE-IT may be required per application.
Our Guarantee
If you are not completely satisfied with SHINE-IT, simply send the product back to us for a 110% refund.
A few notes:
You can take advantage of this Guarantee only if you purchased SHINE-IT directly from Bio-OX.
We are so confident that SHINE-IT works, we ask that you call us to offer you suggestions before returning the product.
If our suggestions still don't help, we will give you the return address and a unique return authorization number to return the unused product along with a copy of your original invoice. Unfortunately, we cannot pay for shipping charges.
Once the product and your original invoice are received, we will issue a 110% credit for the price of your SHINE-IT purchase to the credit card you used to purchase SHINE-IT Shipping charges will not be refunded.
This guarantee is only good for 90 days from the purchase date (the day the order was placed).